Inspiration came from two women artists I have been following for a while. Two island artists in a way: A painter from Brooklyn, NYC (Long Island) and a photographer from the Canary Islands.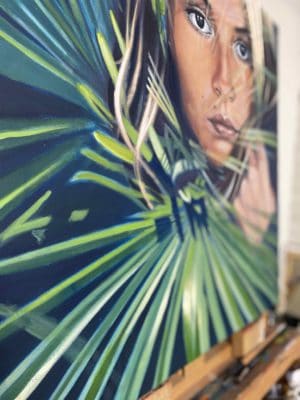 Alyssa first
Let's start with the painter. Alyssa Monks is a famous American figurative artist. Many consider her one of the most influential living women artists. She started to get press coverage through her series oil and waters where water is everywhere. That's exactly what connected us in the article "water everywhere" in "Everywhere Art" magazine. An amazing critic work for art lovers interested in the water theme. It was published two years after my first show and that's when I heard about Alyssa's work. A few other artists are featured in it like the Swedish Linnea Strid, the German drawer Dirk Dzimirsky, and the American Samantha French . Alyssa's main theme is actually human fragility. She kept on exploring it through layering of portraits with other visual effects. Water was first. Then came nature, trees,… And this is from this series of Landscape-portraits that the idea of my new piece started to germinate.
Then Raquel
The photographer next. I can't remember how I found out about Raquel Chicheri's work but I can tell what I felt. Fresh, spontaneous, playful, tenderness. An amazing creativity in the way she frames and structures the image. I'm trying my best to paint the invincible summer. I don't know of a better artist when it comes to photographing it.
Then she touched me with a portrait. The model is Nicole Blanc. A natural beauty from Catalunia, and a very talented drawer. Rachel is from Galicia. They both moved South West and live each on a separate island in the Canary islands.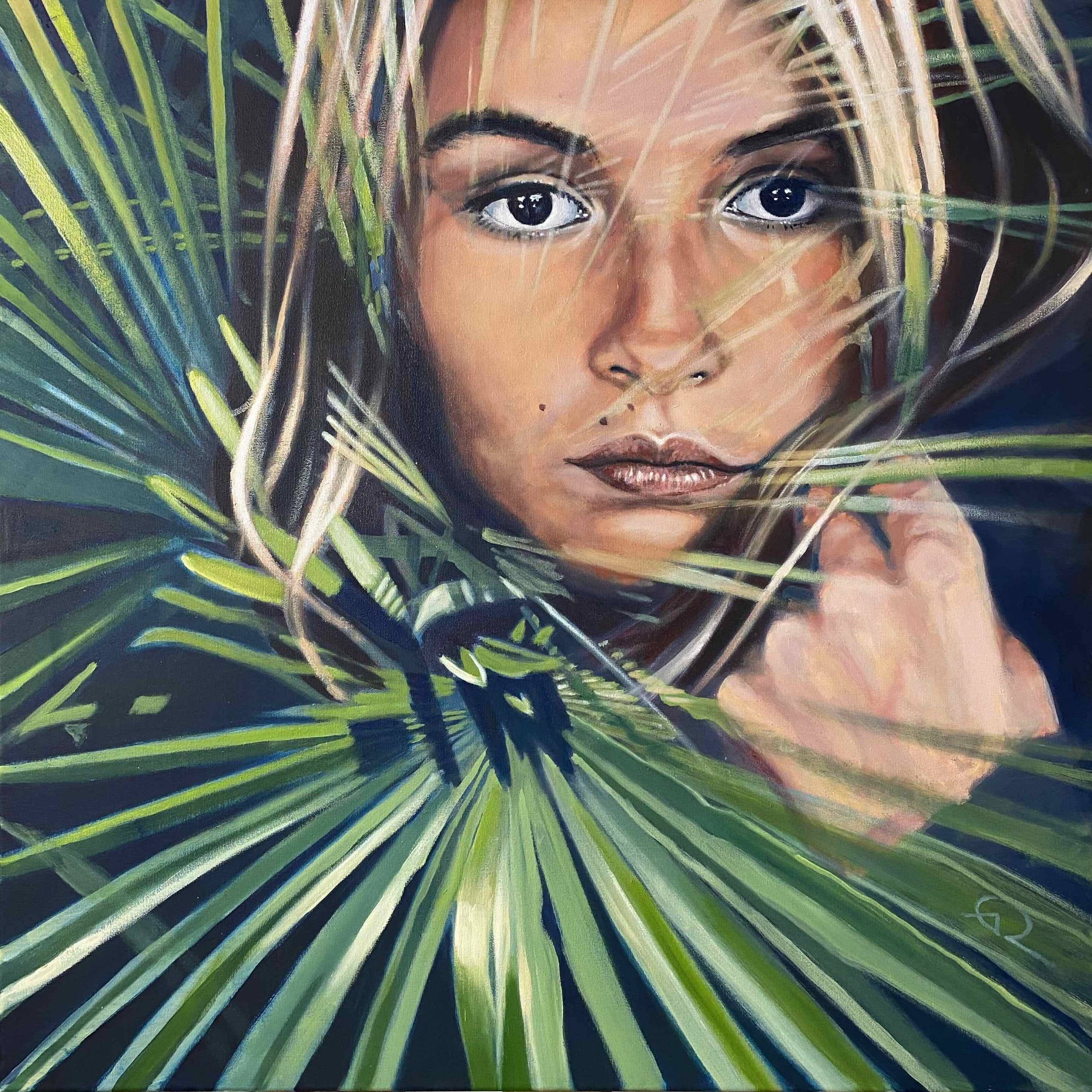 And a portrait overlay
Inspired by Raquel's and Alyssa's work, I decided to create a quite complex piece. I got started in April 2019 with the overlaying of a black&white portrait of Nicole and a color photograph of a palm tree from my Amsterdam rooftop. Many months later, at last, I found a satisfying balance between this mesmerizing gaze and the surrounding palms. January 2021.