This new print collection is made out of paintings from my "yellow" Amorgos summer.
Each comes in 2 formats, limited edition of 10, signed and numbered. Printed with pigment-based inks on archival art paper.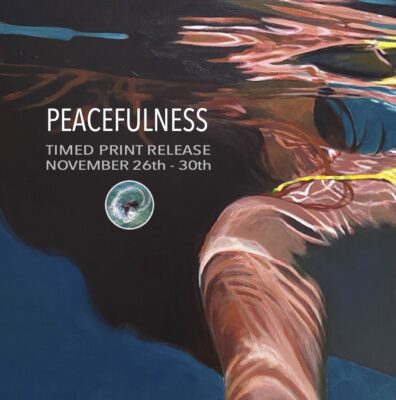 Away from the world's relentless din, we delve into the tranquility of the underwater realm. The heart beats slower. Body and mind are calm. The light can play with the forms, cascade through the surface and fragment into a mosaic of hues that dance on the skin.
This is a plunge into quiet introspection, where the ocean reminds the depths of our consciousness, where the abstract reflections show the fluid nature of being. A gentle encouragement to float beyond the surface of existence.
I wish you all great and serene end of year celebrations, surrounded by your loved ones.