Some postures are magnetic. They can sign the personality of an individual even more strongly than its silhouette. I've always found it striking.
This is Jesi Le Rae: a radiant and energetic muse with endless legs. Arched like a matador and captured by the solar lens of the brilliant Australian photographer Carly Brown. I've been following Carly's work for a while on instagram. I love her creative universe, discovered thanks to the very inspiring"Last daze": a deposit of photographic stories that can spice up your daily life in an addictive way. This image caught my eye. I had to paint it. Carly was kind enough to let me base this painting on her work. Jesi accompanied the painting in progress with a communicative enthusiasm. I loved painting this!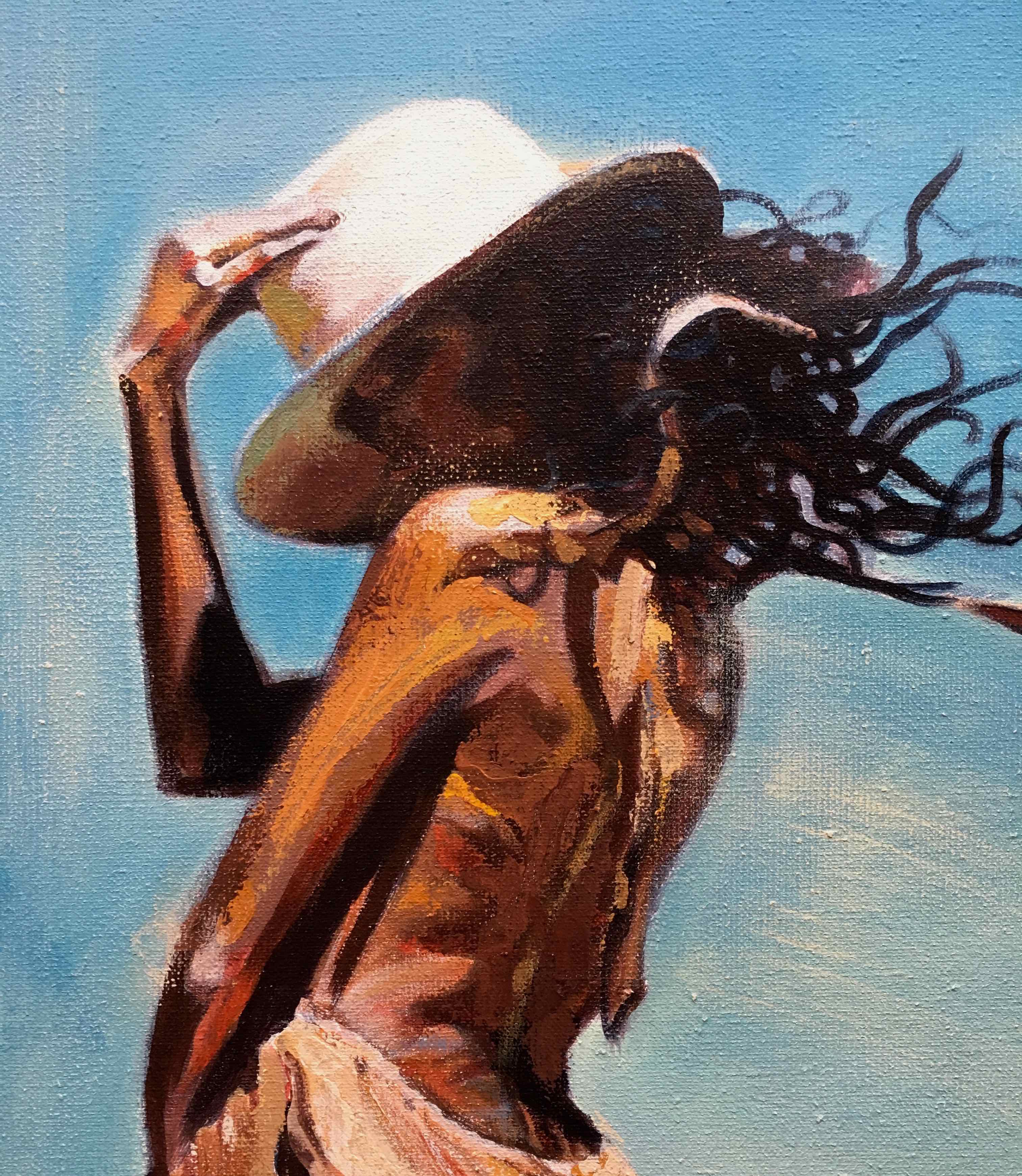 Jesi's wild hair also inspired this sketch. This is part of my series "sketching in the air" which will be exhibited in Paris soon.