Crusher clamp to starboard. Side cutter to port. If it grows safely and manages to avoid fishermen, the lobster is well equipped to live old, very old, and as fit as its younger counterparts. Hence this this myth of immortality.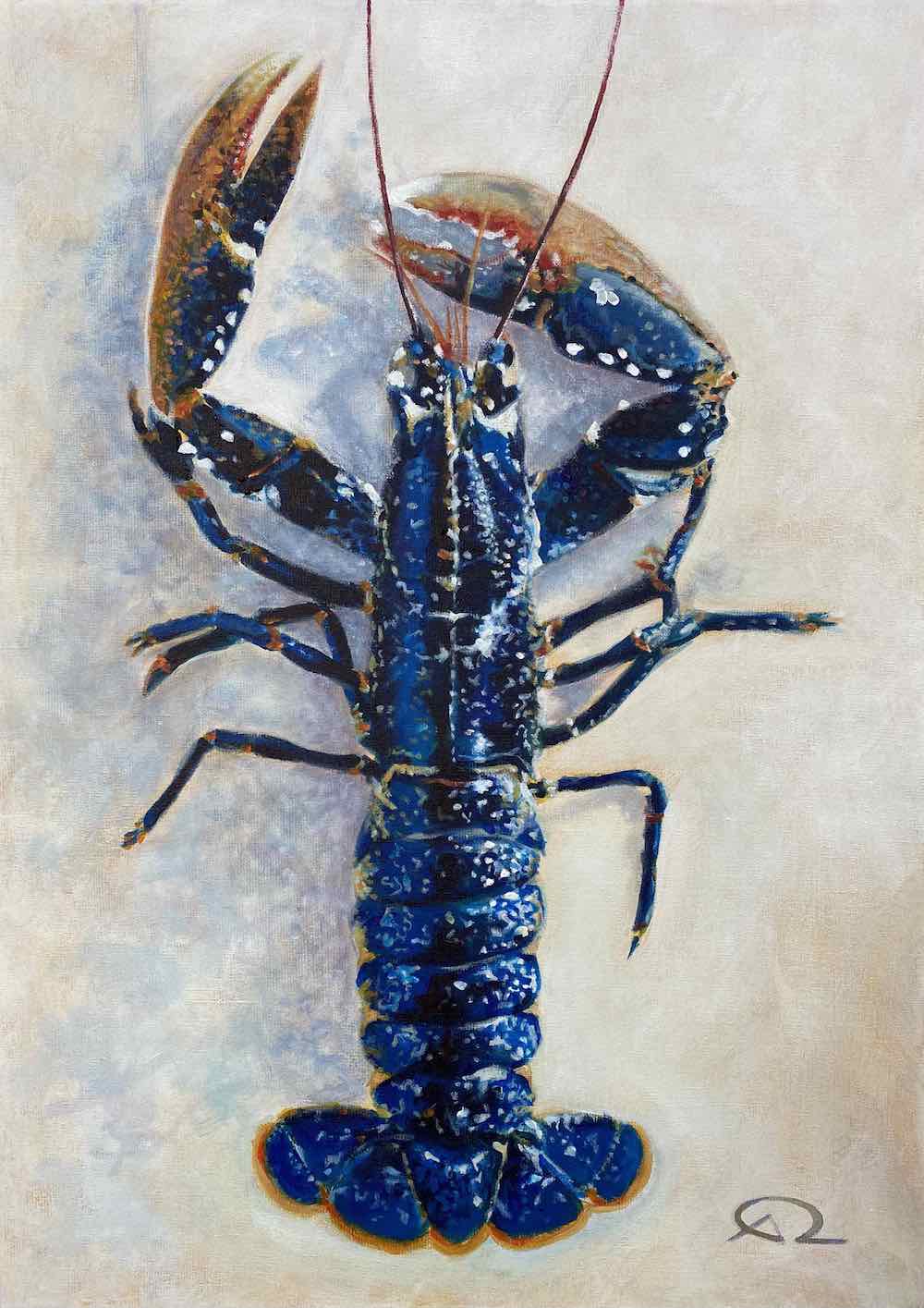 The clamp asymetry doesn't spoil the aesthetics at all. Especially with the famous Breton "blue" lobster. Intense black with azure reflections studded with white spots. That makes an interesting subject to work on as a painting when it's not lit by direct light: the light reflection dots can easily be confused with the white spots on the shell.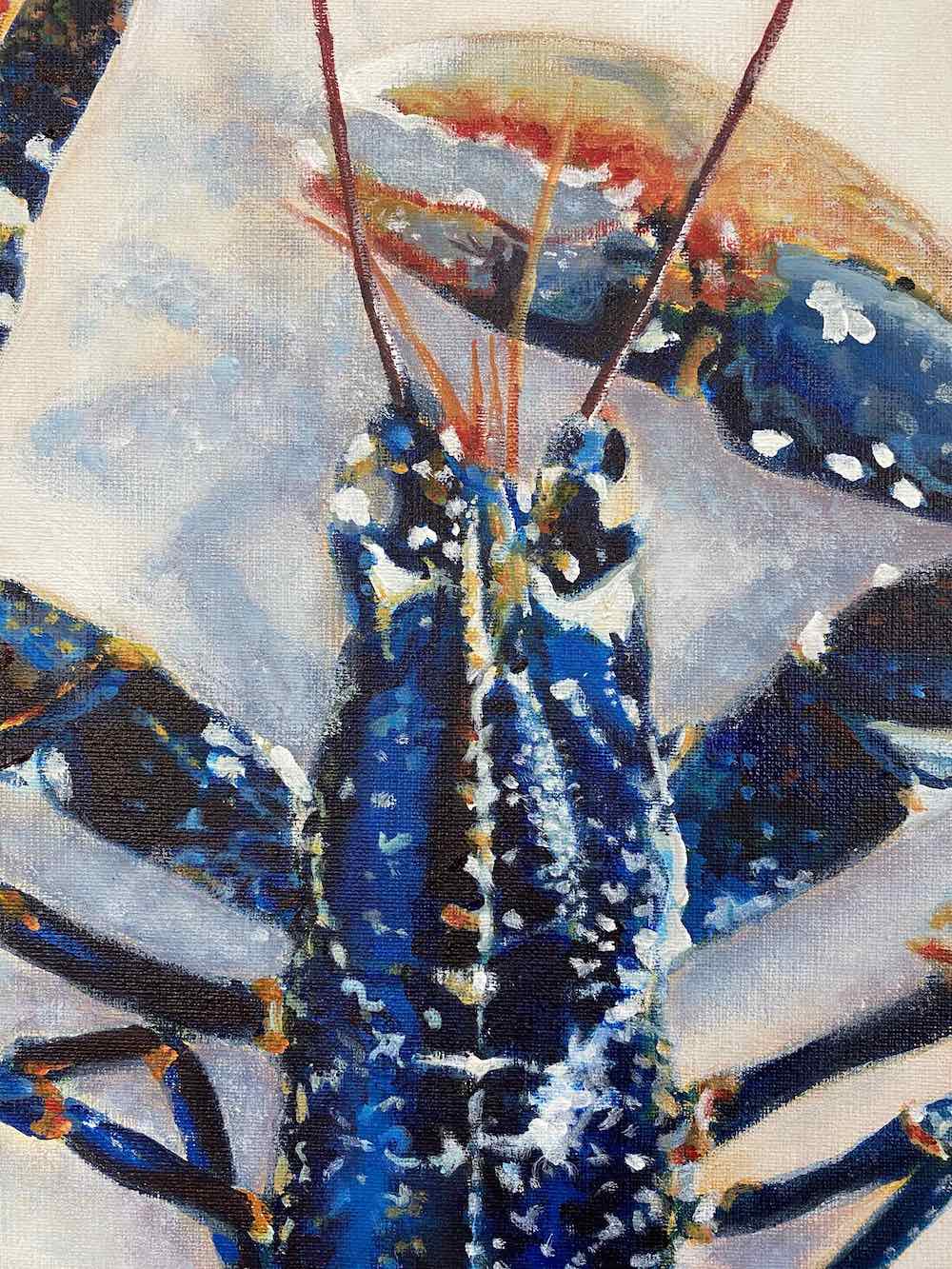 A cool combination of amazing power and finesse (the flesh). Okay. The king of crustaceans deserves its crown!