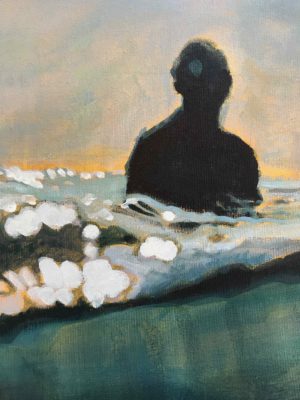 It is both calming and impressive. May be that's why it's so attractive and inspiring. Then there is this original connection with water. 71% of the globe surface is made of oceans. 60% of a human body is made up of water. There are few experiences as relaxing as swimming in the ocean. Immersing your body in water triggers an incredible amount of positive physiological effects.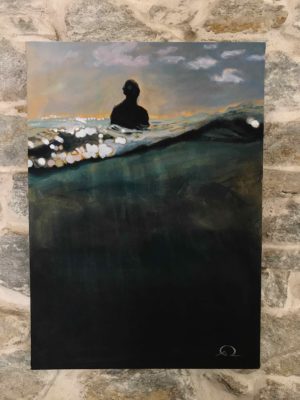 "Man and ocean" will be the theme of the next semaine de la science on the island of Noirmoutier. I'm honored that they asked me to create the poster for this fall event. This was such a natural theme for me that I did the painting in one shot. Which is very rare for me.
For the first time, I started with a colored undercoat. The natural imperfections worked just great. I managed to abandon the work after the first stage… which happens to me even more rarely. The ocean effect.