January 1st, 2019. Progressing on a new work. Happily lost in the greens. Focused on feet in the water at the end of a lovely Greek pier. I'm sharing the fun of my brush strokes through a live session on Instagram. A follower asks if this painting is already booked (!?). Actually not: this is not a commission work and I just got it started. Fine: his wife and he decide to buy it. Done. Like that.
Can't believe it: they buy a work in progress. I have no idea myself how this will look like at the end. They have never seen any of my original painting in real life. Yes but… they have been following my work for quite a while, we already had some good mail conversations in the past, and they are just confident they will love this one.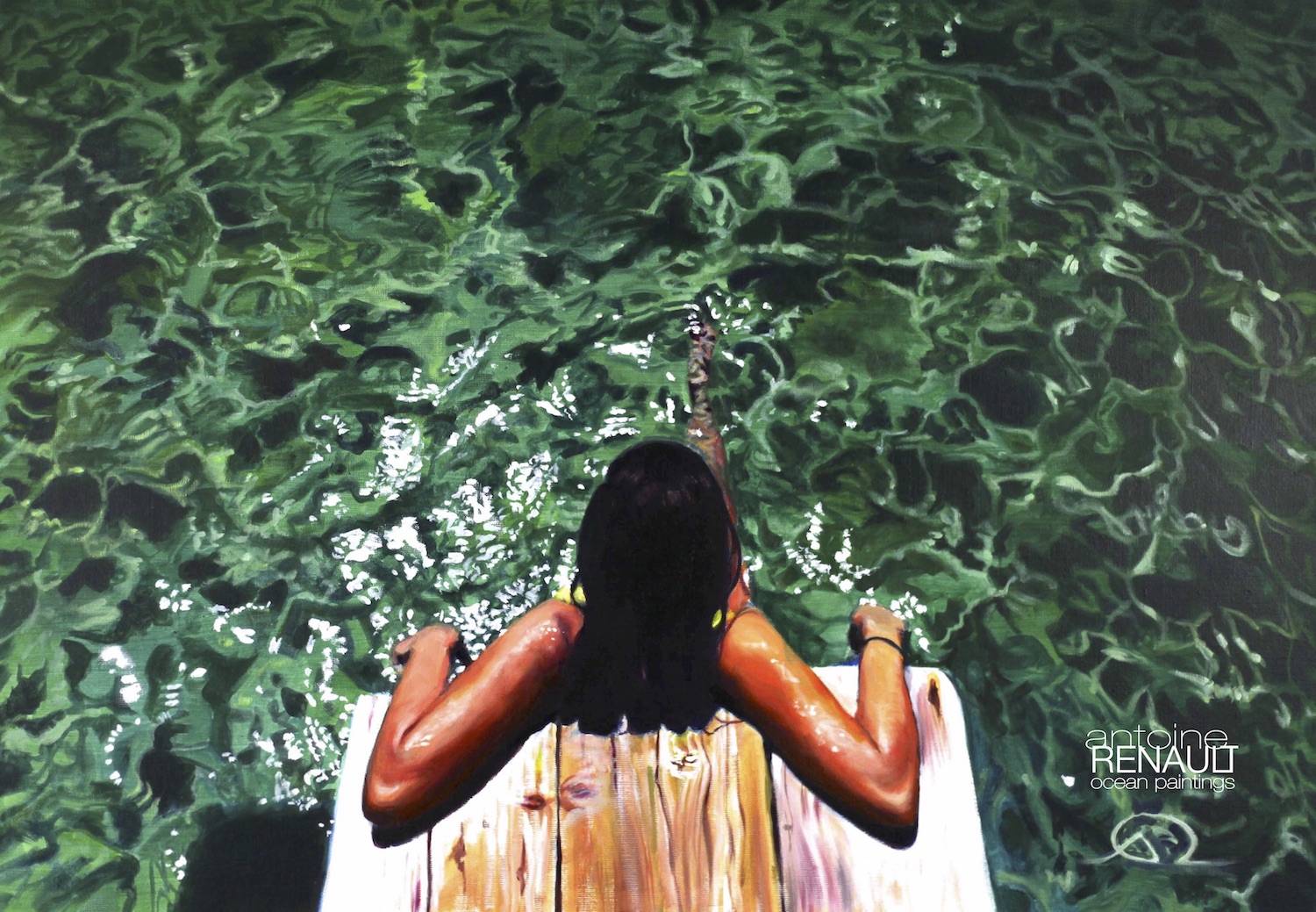 Wow… that blew my mind. I'm fascinated by the idea of love at first sight with something unfinished. Fine, we know what art does on brain. We know it makes us healthier and can even make us feel like when we're falling in love. So be it…
I finished the painting. They loved it. it is now hanging in the home of collectors who know what it means to make a new year's resolution.