"Those paintings remind me of California. They make me happy and they make me smile". To lighten a face like Jamie Chung 's is a fairly nice job.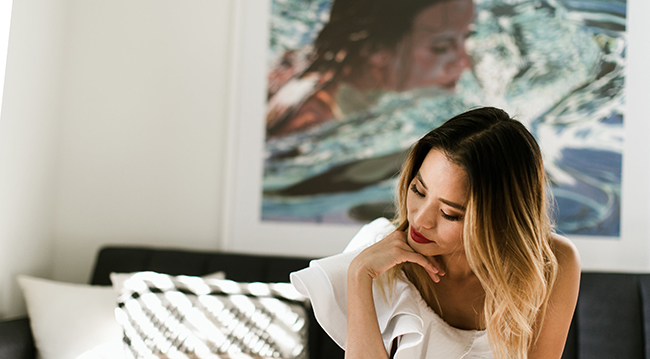 My painting "Le cercle éternel des formes fugitives" seems to have achieved this! It is the first piece selected by Jamie on Limited Art by Saatchi to decorate her new appartment in Atlanta. I think this will keep me painting…
Jamie Chung has played in many movies, she is the gorgeous Valerie Vale on "Gotham"and the influential blogger behind WhatTheChung.